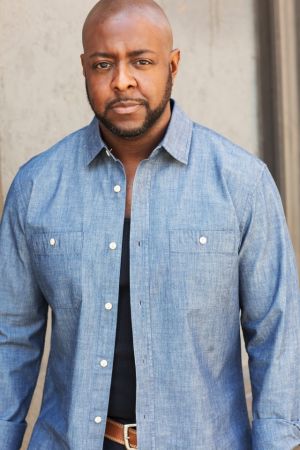 The Journey...
The youngest of three children Vis Brown was born in St. Louis, MO. Vis is the son of Pervis, a business owner and Thelma, a teacher.  As a child, he was always entertaining family and friends, portraying different characters.  Vis attended Xavier University of Louisiana in New Orleans, majoring in English. After university, he started to act professionally. 
Vis moved to Los Angeles, CA to pursue his career in acting and studying the craft.  Upon arrival to the west coast, Vis enrolled in Meisner Training at the Ruskin School of Acting in Santa Monica, CA under John Ruskin.  He quickly earned his SAG card and started booking roles in theater, independent film & television.
Vis made his film debut in the DVD comedy "Malibu Spring Break" starring Playboy Playmate, Pilar Lastra & directed by Kevin Lewis (The Third Nail). He earned a co-starring role on NBC's "Crossing Jordan", starring Jill Hennessy in 2006. Recently in 2008, Vis booked his first major feature film, Lionsgate's "The Lucky Ones", starring Rachel McAdams, Tim Robbins & Michael Pena. "The Lucky Ones", a Lionsgate release is directed by Neil Burger, director of "The Illusionist". 
Recently, Vis has has earned supporting roles in the independent features, "Joint Body" aka "The Bandit", directed by award winning director Brian Jun and "Fatal Call", by the talented director Jack Snyder, "The Box", directed by Doveed Linder & "All Gone Wrong"  directed by Josh Guffey. Be on the lookout for Vis Brown.  Regular updates will be posted to this site on current & upcoming work.